TIAA Farmland
The TIAA-CREF Center for Farmland Research conducts research, hosts academic symposiums, and works to inform policy on issues related to farmland prices and the financial aspects of farm management. The Center is a specialized academic unit within the University's College of Agricultural, Consumer and Environmental Sciences.   The Center also partners with and supports supports Farmdoc, the University's widely-read online research program on the agricultural sector.  An advisory board of TIAA-CREF Executives and University representatives provides guidance for the Center.

Compeer
Compeer Financial is a member-owned, Farm Credit cooperative serving and supporting agriculture and rural communities. We provide loans, leases, risk management and other financial services throughout 144 counties in Illinois, Minnesota and Wisconsin. Based in the upper Midwest, Compeer Financial exists to champion the hopes and dreams of rural America. With 1,200 dedicated team members serving more than 43,000 clients, we offer specialized expertise and personalized service regardless of the size of the farm, the type of crop grown or the livestock raised. Our services are provided with convenience in mind, through visits to fields, barns and homes, or by maximizing technology to make the most of every hour in every day.
Corteva
Corteva Agriscience is a publicly traded, global pure-play agriculture company that provides farmers around the world with the most complete portfolio in the industry – including a balanced and diverse mix of seed, crop protection and digital solutions focused on maximizing productivity to enhance yield and profitability. With some of the most recognized brands in agriculture and an industry-leading product and technology pipeline well positioned to drive growth, the company is committed to working with stakeholders throughout the food system as it fulfills its promise to enrich the lives of those who produce and those who consume, ensuring progress for generations to come. Corteva Agriscience became an independent public company on June 1, 2019 and was previously the Agriculture Division of DowDuPont. More information can be found at www.corteva.com.

Farm Credit Illinois
Farm Credit Illinois is a farmer owned and directed agricultural lending cooperative serving 10,000 farm families, agribusinesses, and rural landowners in the southern 60 counties of Illinois with competitive and flexible financing and crop insurance expertise. The Association manages a $4.34 billion loan portfolio, sells 1.2 million acres of crop insurance coverage, and employs 220 staff based in the Mahomet central office and 14 regional office locations. The Association delivered additional cooperative value by returning $20 million of cash patronage to member-owners in 2019. The U.S. Farm Credit System supports rural communities, farm families, and agriculture with reliable, consistent credit and financial services today and tomorrow.
Growmark
GROWMARK is an agricultural cooperative providing agronomy, energy, facility planning, and logistics products and services, as well as grain marketing and risk management services throughout North America. Headquartered in Bloomington, Illinois, GROWMARK owns the FS trademark, which is used by affiliated member cooperatives.

IL Corn
The Illinois Corn Marketing Board consists of farmer leaders tasked with developing and maintaining markets for corn which is Illinois' highest valued agricultural commodity. To accomplish this goal, they utilize the voluntary corn checkoff investment that corn farmers in Illinois agreed to in 1982. Find out more about ICMB at 
www.ilcorn.org
 and the family farmers who contribute to the checkoff at 
www.watchusgrow.org
.
Illinois Soybean Association
The Illinois Soybean Association (ISA) checkoff and membership programs represent more than 43,000 soybean farmers in Illinois. The checkoff funds market development and utilization efforts while the membership program supports the government relations interests of Illinois soybean farmers at the local, state, and national level, through the Illinois Soybean Growers (ISG). ISA upholds the interests of Illinois soybean producers through promotion, advocacy, and education with the vision of becoming a market leader in sustainable soybean production and profitability. For more information, visit the website www.ilsoy.org.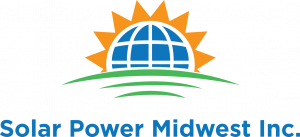 The farmdoc Sponsorship Program
Why support farmdoc with a sponsorship?
Your sponsorship is an annual, tax-deductible contribution, and can be made at one of three levels on our Sponsors Page.
How do I find out more about sponsorship opportunities?
For more information please contact Amy Fruehling (afruehli@illinois.edu, ACES Office of Development) or Cathy Strick (mstrick@illinois.edu, farmdoc Communications and Marketing Manager).
Platinum
Your company logo displayed on home page of farmdoc, farmdoc daily, and Farm Policy News websites with link to company page
Your company logo displayed on Sponsors page of each website with accompanying description of company and link to company page
Your company logo displayed in the footer of every page of the farmdoc, farmdoc daily, and Farm Policy News websites with link to company page
Your company logo displayed in all daily emails with link to company page
Your company logo displayed on a sponsor slide for all regularly scheduled monthly farmdoc webinars (will not apply to special webinars requested by an organization or 5-minute farmdoc videos)
Your company logo displayed on a sponsor slide for farmdoc IFES meetings held every December in five locations across Illinois
Gold
Your company logo displayed on Sponsors page of farmdoc, farmdoc daily, and Farm Policy News websites
Accompanying link to company page
Silver
Your company logo displayed on Sponsors page of farmdoc, farmdoc daily, and Farm Policy News websites
Accompanying link to company page