For 12 years (2003-2015), the daily FarmPolicy.com News Summary provided a succinct recap of U.S. agricultural policy developments and current issues impacting the agricultural economy.
FarmPolicy.com enjoyed a diverse reading audience of approximately 5,000 daily readers from around the country including Congressional and USDA staff, university professionals, journalists, and farmers.
Farm Policy News is the current home to occasional updates on current developments relating to the farm economy and U.S. farm policy written by Keith Good.
Farm Policy News is a part of the family of farmdoc project websites, including farmdoc and farmdoc daily.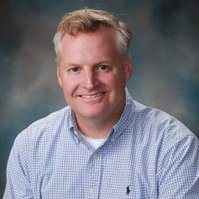 Keith Good is the social media manager for the farmdoc project at the University of Illinois. He is well known in agricultural circles for the daily FarmPolicy.com News Summary, which for 12 years (2003-2015) provided a succinct recap of U.S. agricultural policy developments and current issues impacting the agricultural economy